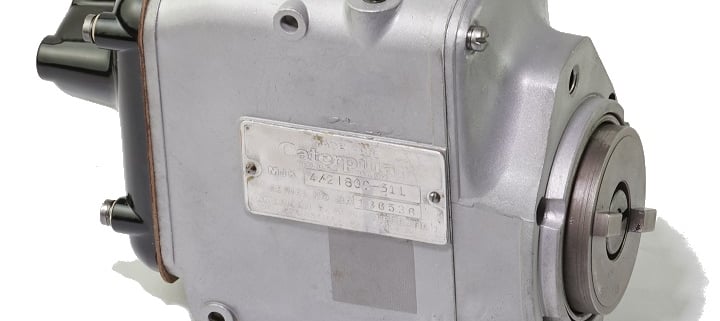 Core Return – How does it work?
We've had a few questions about the core return process recently, and we thought we'd go over the process in a blog post!
WHOOP-DE-DOO! WHAT DOES IT ALL MEAN, BASIL?
If you order a rebuilt magneto on our website, you may notice a something:
There are multiple prices on one page. The price listed at the top is the price of the magneto if you return an undamaged, complete core.  In the description, there is something called "Outright buy Price" and that is the price of the magneto if you do NOT return the correct core, or if the core you send is damaged. Due to the cost and availability of parts, we recommend you send us your used cores using the prepaid label that comes with your rebuilt magneto. We charge you the "core charge" at initial checkout, and refund it within 10 days of us receiving your exchange. The amount of the core charge varies by model, and is noted in the Magneto's product listing.
WAIT, DID YOU SAY PREPAID LABEL?
We sure did! We send a prepaid shipping label with every rebuilt magneto for your convenience. All you have to do is pack your core up so that it doesn't get damaged in transit, put it in the same box we sent your rebuilt unit in, slap that prepaid label on it, and put it in the mail. We noticed that people were returning less cores, and it's our hope that providing these labels helps alleviate the financial stress of mailing a heavy package as well as helping our customers feel more comfortable and confident in the process. The other nice part about us providing the label is that we can pull the tracking number from our system, so you don't have to worry about keeping track of it (or reading it over the phone ☠).
HOW DO I KNOW IF MY CORE QUALIFIES?
It's simple enough—it has to be a complete magneto of the same type as the rebuilt unit you ordered with no cracks or weld repairs. It needs to have a good impulse assembly, coil bar, and magnet rotor. That's it! If your exchange meets these conditions, send it!
WHAT DO YOU DO WITH MY CORE RETURN?
When we receive it we process it and refund your core charge. From there we take it to The Workbench and tear it down to clean, inspect, and rebuild it to look and behave like new. At the very least we replace the points, condenser, rotor, cap, coil, coil insulators, lead-out tower, and outside cover. It takes about two days for one of our technicians to rebuild one. Finally, they are all tested before they leave the shop.
WHAT IF I CAN'T/DON'T WANT TO RETURN MY CORE?
You don't have to send it back! We won't refund your core charge if you don't send a return, so please refer to the "Outright" price when buying your rebuilt magneto in that case.
Still have questions? Let us know!
https://brillman.com/wp-content/uploads/2022/03/MJK4218031LR-1-web.jpg
720
720
Emily Morris
/wp-content/themes/brillman-enfold-child/images/brillman-logo.svg
Emily Morris
2022-06-07 11:59:28
2022-06-07 12:01:23
Core Return – How does it work?