18 Gauge PVC Primary Wire
$1.55 – $42.30
#B9911-xxx, 18 Gauge PVC wire
Available in various colors. Specify desired color and length below.
This single conductor copper wire with its thermoplastic insulation is recommended for trucks, cars, tractors, and general service.
Its temperature rating of 80 degrees C (175F) is used for 60 volts or less.
Meets SAE J1128 specifications and is RoHS compliant.
Wire comes coiled in package.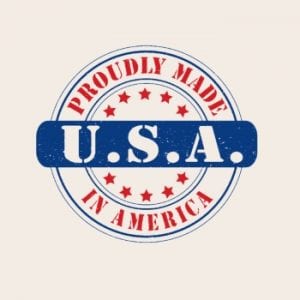 Description
#B9911-xxx, 18 Gauge PVC wire
Additional information
| | |
| --- | --- |
| Shipping Weight | N/A |
| Shipping Dimensions | N/A |
| Color | #B9911-001, 18 Gauge White PVC Primary Wire, #B9911-005, 18 Gauge White with Spiral Black Tracer PVC Primary Wire, #B9911-009, 18 Gauge Gray PVC Primary Wire, #B9911-080, 18 Gauge Gray with Spiral Black Tracer PVC Primary Wire, #B9911-011, 18 Gauge Yellow PVC Primary Wire, #B9911-017, 18 Gauge Yellow with Spiral Black Tracer PVC Primary Wire, #B9911-015, 18 Gauge Yellow with Spiral Red Tracer PVC Primary Wire, #B9911-023, 18 Gauge Orange PVC Primary Wire, #B9911-027, 18 Gauge Pink PVC Primary Wire, #B9911-028, 18 Gauge Purple (Violet) PVC Primary Wire, #B9911-029, 18 Gauge Blue PVC Primary Wire, #B9911-035, 18 Gauge Dark Blue PVC Primary Wire, #B9911-036, 18 Gauge Green PVC Primary Wire, #B9911-096, 18 Gauge Dark Green PVC Primary Wire, #B9911-042, 18 Gauge Red PVC Primary Wire, #B9911-100, 18 Gauge Red with Spiral Black Tracer PVC Primary Wire, #B9911-043, 18 Gauge Red with Spiral White Tracer PVC Primary Wire, #B9911-050, 18 Gauge Brown PVC Primary Wire, #B9911-101, 18 Gauge Brown with Spiral White Tracer PVC Primary Wire, #B9911-058, 18 Gauge Black PVC Primary Wire, #B9911-059, 18 Gauge Black with Spiral White Tracer PVC Primary Wire, #B9911-103, 18 Gauge Black with Spiral Yellow Tracer PVC Primary Wire, #B9911-071, 18 Gauge Black with Spiral Red Tracer PVC Primary Wire, #B9911-085, 18 Gauge Tan PVC Primary Wire |
| Length | 5 FT, 10 FT, 15 FT, 25 FT, 50 FT, 100 FT, 500 FT |
BUSINESS HOURS
The Brillman Company
2328 Pepper Rd.
Mt. Jackson, VA 22842-2445
Toll free: 888-274-5562
Phone: 540-477-4112
Fax: 540-477-2980