#1/0 Gauge EPR Welding Cable (1 foot)
$5.75
B9943-xxx, #1/0 Gauge EPR Welding Cable, 1 foot
$5.75 per foot
Default Image: 6′ of Black #1/0 Gauge EPR Welding Cable.
Available in Red or Black, both Priced at 1′ Length Increments.
Select Color and Quantity below.
Rated: Up to 600 Volts / -50°C (-58°F) to 105°C (221°F)
Note: We Can Custom-Make Battery Cables From The Materials Listed Above!
The Cost Is Materials Plus $3.00 Per End To Assemble (All Connections Are Soldered & Heat Sealed, Not Crimped).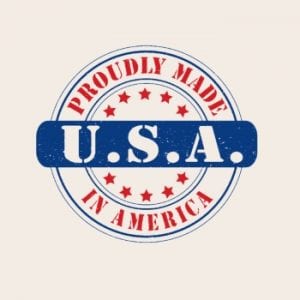 Description
B9943-xxx, #1/0 Gauge EPR Welding Cable, 1 foot
Additional information
| | |
| --- | --- |
| Shipping Weight | .39 lbs |
| Shipping Dimensions | 1 × .3 × .3 in |
| Color | #B9943-042, 1 Foot Length of #1/0 Gauge Red EPR Welding Cable, #B9943-058, 1 Foot Length of #1/0 Gauge Black EPR Welding Cable |
BUSINESS HOURS
The Brillman Company
2328 Pepper Rd.
Mt. Jackson, VA 22842-2445
Toll free: 888-274-5562
Phone: 540-477-4112
Fax: 540-477-2980